Activities
Maria's Adult Day Care Center offers many interactive and stimulating programs to keep your loved one active and engaged throughout the day. We ensure our members are stimulated by various programs 85% of the time they are in our care.
This provides a two-fold benefit:
1) It makes it possible for people to continue to live in their own homes which, let's face it – it's what everybody wants. But, at the same time, allows them to receive affordable care in a supportive, professionally staffed, community-based setting, and
2) It enables the family caregivers to remain in the workforce or receive needed respite and support.
Everybody wins by engaging the services of
Maria's Adult Day Care Center!
Following is a list of some of the activities we offer our members:
Exercise Classes for Everyone!
Some Good Old Time Rock'n Roll!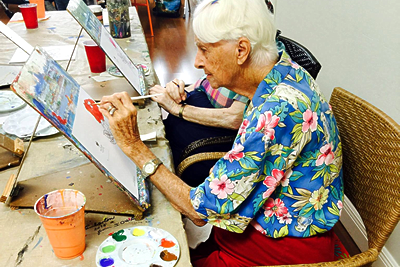 A Member Learning to Paint!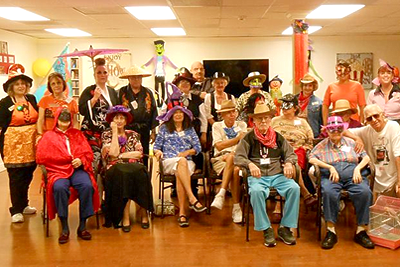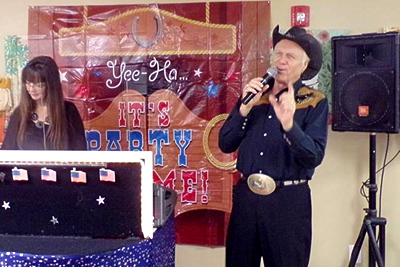 A Country Music Jam to Enjoy!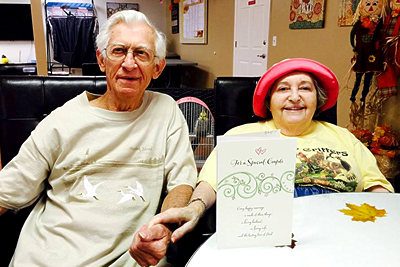 A 60th Anniversary Celebration!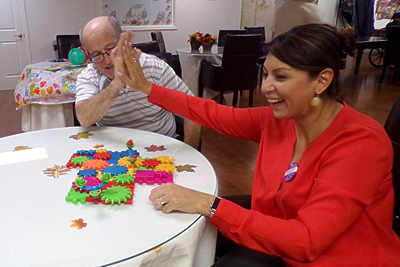 Maria Gets In On The Action!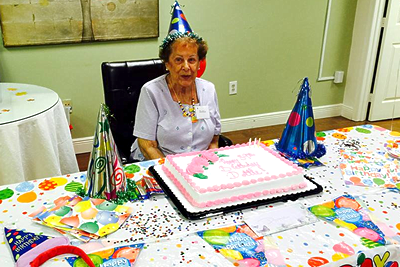 A Monthly Birthday Celebration!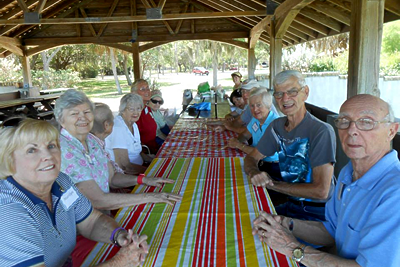 Beautiful Day for An Outing!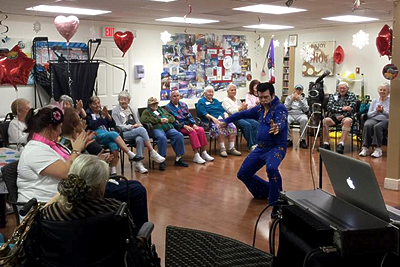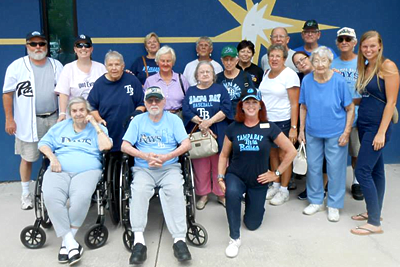 Take Me Out to the Ballgame!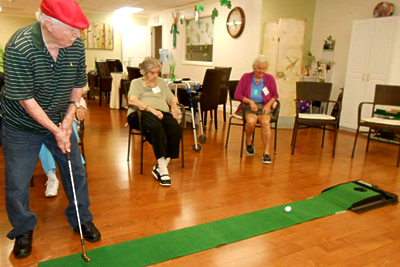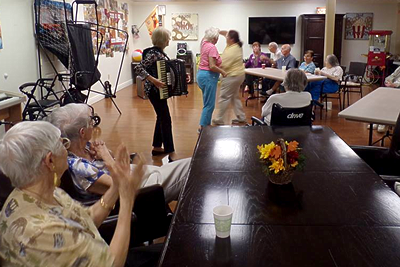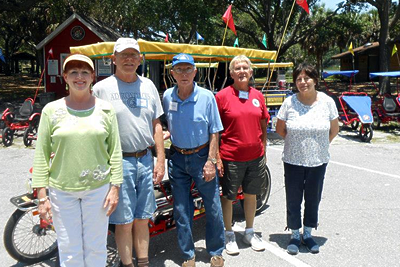 Bicycling the Pinellas Trail!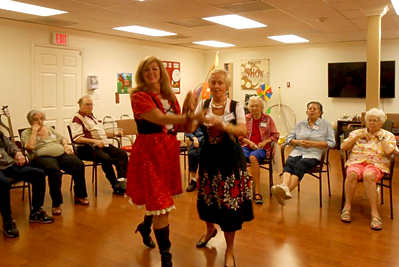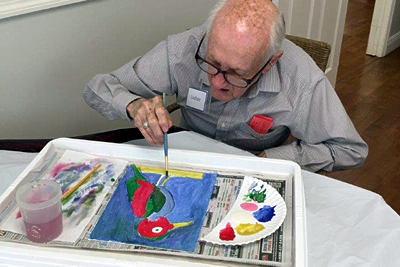 Aromatherapy
Art Appreciation
Arts & Crafts Classes
Baking Club
Bingo Blast
Brain Fitness Program
Card Games
Fall Prevention Program
Field Trips to Museums, Parks & Sporting Events
Guitar Circle
Hole-in-One Golf
Independence Exercise Chair to build body strength, increase stability & help prevent falls.
Indoor Gardening
It's Never 2 Late® Computing for games, trivia, music therapy & educational programs.
Karaoke Parties
Live Music Programs
Maria's Auction
Monthly Birthday Parties
Monthly Health Care Education
Music Therapy
Outings to Local Restaurants
Pet Therapy
Shuffleboard Tournaments
Stretching Class
Tai Chi Classes
Theraband Workouts
Trivia Challenges
Woodworking Class
Yoga Classes
Average Monthly Cost of Healthcare Options
You will find that Adult Day Care is the most affordable and humane care option available for your loved one and allows the family caregivers to enjoy the company of their loved one as well as still be able to live a full life.
Adult Day Care = $12 – $16/hour
In Home Care = $18 – $27/hour
Assisted Living = $3,900/month ($130 x 30 days)
Nursing Home = $7,500/month ($250 x 30 days)
Maria's Adult Day Care is the most affordable with In Home Care the second most economical option available. The full care options are cost prohibitive for most people.
We are Maria's Adult Day Care Center feel like we have come up with the most viable solution for those who want to do what will make their loved one the happiest – live at home as long as possible but also have interesting and engaging daily activities. We provide flexible programs, offering both full and half day options. Also, assistance with transportation arrangements is provided.
Take a Tour & See What Maria's Can Do For You! Call 727.393.7711